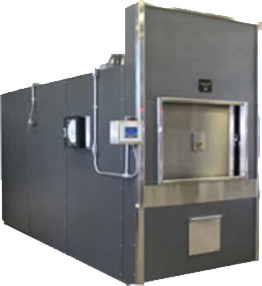 Animal Cremation Equipment and Crematory Supplies
Animal Cremation Equipment designed and constructed to easily handle the rigorous demands that animal care professionals can place on their machines.  Serving pet cremationists, veterinary clinics, animal control, humane societies, animal diagnostic labs, pet cemeteries, livestock farmers and more!
Single-Chamber Small Animal Systems:
Perfect for performing all three types of cremation styles common to the industry (Private, Partitioned, Communal).
Multi-Chamber Small Animal Systems:
Ideal for high volume facilities that want to be assured of completely private cremations when processing multiple pets at the same time.
Single-Chamber Large Animal (load) Systems:
Excellent for processing large "batch" loads or for large animal carcasses. Automated loading systems available as well.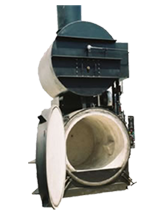 AI Batch-Load Series
AI-80: 200 lb/hr – 800 lb Capacity
AI-120: 300 lb/hr – 1200 lb Capacity
AI-160: 400 lb/hr – 1600 lb Capacity
AI-240 600 lb/hr – 2400 lb Capacity
AI-500 1000 lb/hr – 5000 lb Capacity
Contact
Address: 2814 Silver Star Road
Suite 201-D
Orlando,
FL 32808
Phone: (321) 282-7357
Email: info@uscremationequipment.com